Light Commercial Refrigeration Service
Brazos Air Conditioning helps businesses maintain, repair, install and replace commercial refrigeration equipment. Our professional commercial refrigeration service covers a range of equipment, including single-split systems, packaged units, chillers, walk-in freezers, ice machines, reach-in units and more. With our expertise, we can save you time and money by repairing equipment or directing you to the ideal new unit for your specific needs. Contact us today for more information and a free estimate!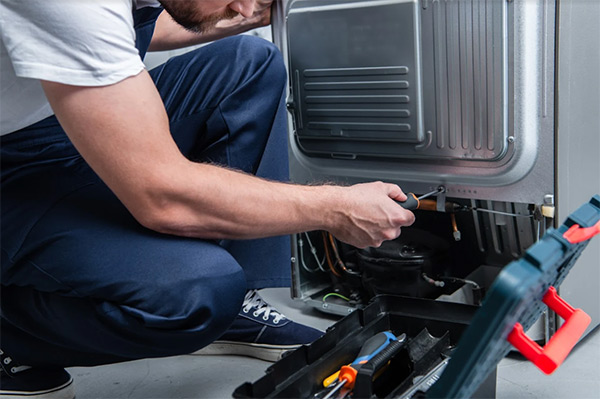 Commercial Refrigeration Equipment
Reach-In & Walk-In Coolers/Freezers
Whether you are running a restaurant and need freezers for your kitchen, or you own a grocery store that needs to keep food cool, we are the local company to turn to for assistance.
Ice Machines
Make sure your customers or restaurant employees have reliable access to ice with our commercial ice machine options. We also have the ability to repair when possible.
Other Refrigeration Equipment
Our commercial refrigeration service covers the gamut and we offer residential solutions as well. From wine coolers to undercounter refrigerators and more, our experienced team can help you with all of your refrigeration needs.
Fast, Efficient Refrigeration Repair Specialists
If your refrigeration unit has stopped working properly, you need a contractor who knows how to repair it – not just install and replace. Brazos Air Conditioning has years of experience repairing refrigeration equipment and we keep parts in stock so that we can always repair equipment quickly for our customers.
We can diagnose and repair a range of components including:
Compressors
Refrigerant levels
Condensing coils
Air ducts
Filters
Fans
Motors
And more!
Request a Free Estimate Today!
When you need expert commercial refrigeration service for your business or home, Brazos Air Conditioning has the skills you are looking for. Call us today at (254) 863-2480 or submit the online contact form to request your free estimate. We would love the opportunity to earn your business.